Riding a motorbike in Italy
Riding in Italy is often a very challenging experience for foreign riders, especially for those who come from flat countries where road law enforcement is more effective.
Why? Because of these features:
The heavy and messy traffic in our cities
Our narrow twisty roads, especially on mountains and along coasts
The aggressive behavior of many italians who believe themselves to be Formula 1 drivers.
No road in Italy is totally free of these features, and in the enchanting Amalfi Coast all of them are often the rule!
All these characteristics are a mix that requires a specific training to be managed safely. Then, if you plan to ride along Italy to visit its stunning beauties,  be skilled and ride safe.
Who we are
Safe Riders is the riding school of Vision Zero, a no-profit organization aimed at increasing road safety for pedestrians, cyclists and motorcyclists.
Since 2012, Safe Riders has led road safe riding courses to 200+ motorcyclists at any skill level.
Here are some results of our customer satisfaction survey:
93% of our trainees are totally satisfied of our courses;
99% consider our trainers highly competent;
98% say our courses are effective in improving riding skills;
62% took a second course after the first one;
25% took even a third course.
Where we are
We are in Rome, therefore we usually lead our courses there.
If you need to be trained in another location, please write to info@saferiders.it and we will try do our best to satisfy your request.
What we can offer you
Personal Rider Course
A one-day one-to-one course with an English-speaking professional trainer.
It includes:
Must-know information on italian road traffic rules and behaviors;
If necessary, swerving and braking exercises in a no traffic area;
A day of road riding sessions with briefings to improve your riding skills;
Vision Zero membership card including an insurance against third party liability and accidents;
a Safe Riders souvenir.
It does not include:
Motorcycle:
Gasoline;
Food and beverages.
The price is 260,00 €.
Team Rider Course
It includes the same features of the Personal Rider, but it is for groups of 2-4 persons with a single trainer.
The prices per person are:
2 persons 140,00 €
3 persons 100,00 €
4 persons 80,00 €
If you are more than 4 persons, you can simply book separate courses, that can be held together.
And what about the bike?
If you have already booked a motorcycle holiday, you can simply ask the tour operator for an additional day before the tour start.
We have agreements with tour operators Hear The Road and CIMT; if you booked with them, you can get extra day bike at special conditions, you simply have to tell them you wish to take a course with Safe Riders.
If you still have to get your bike, we can find it for you.
The price for one day is:
Light-weight (BMW F800R or similar) 110,00 €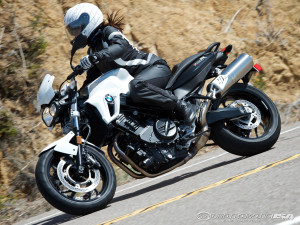 Mid-size (BMW F800GT or similar) 130,00 €
Tourer (BMW R1200GS or similar) 150,00 €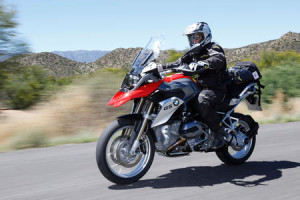 Prices include:
third party liability insurance
theft and fire insurance
unlimited mileage
To rent a bike, you need a Visa or Mastercard, as at rental start you must leave a security deposit (1500 € for F800, 2000 € for R1200).
Book a safe riding course!