Safe Riders is a Tour Company and a Safe Riding School based in Rome, Italy. It was founded in 2011 and it is directed by Claudio Angeletti, this guy here: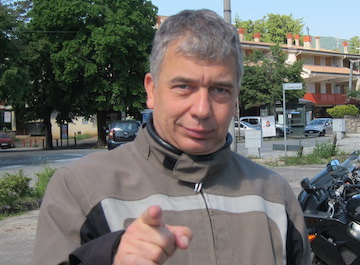 He is also the author of this safe riding manual, a best seller in Italy!
Please click on the links above to get info.